Acer recently announced the mid-year refresh of its Predator and Nitro gaming PCs and peripherals. The update brings 10th Gen Intel processors and NVIDIA GeForce RTX SUPER graphics across the range of laptops and desktop PC's. One thing to note is the refreshed Nitro line that, although classed as budget, seems to offer incredible bang for buck.
Let's get into it.
Predator Helios 700 – Desktop PC in laptop skin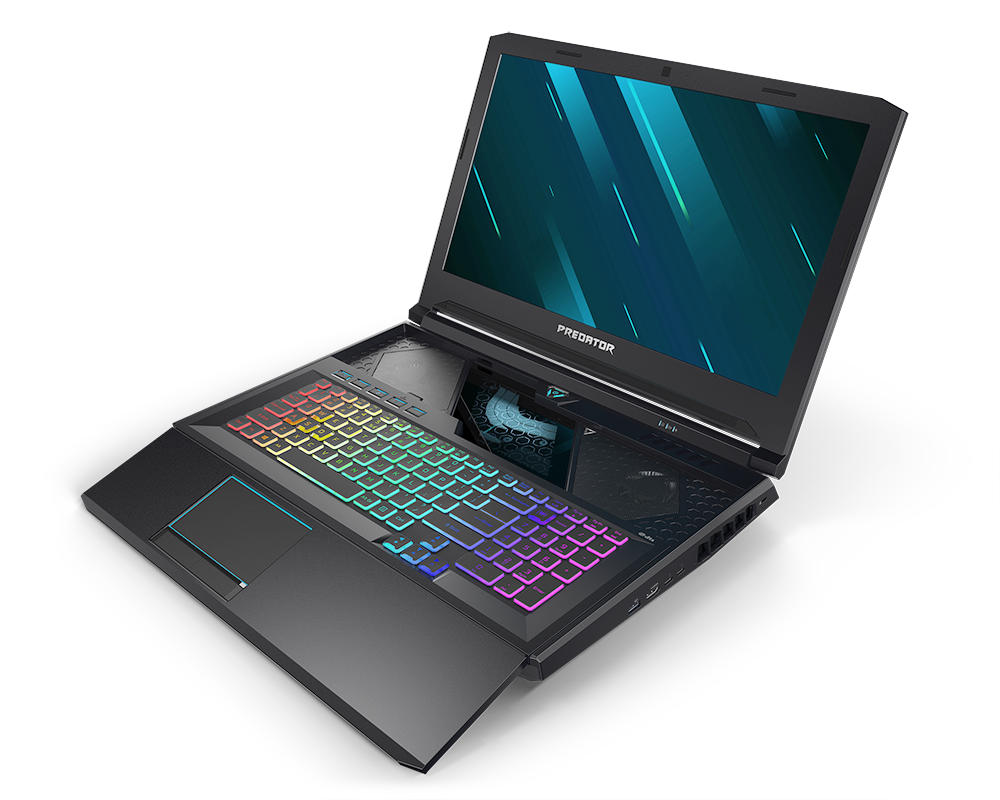 The Predator Helios 700 is a desktop replacement with a ton of power and an innovative sliding keyboard that allows it to keep cool on the inside. The Helios 700 ships with the choice of an overclockable Intel Core i9-10980HK processor or the 8-core i7-10875H. Graphics power comes from the RTX 2080 SUPER or 2070 SUPER. To keep things cool on the i9 models, Acer uses a proprietary thermal solution called Predator PowerGem. This special material boasts almost four times the vertical heat conductivity than copper which greatly improves the laptops heat emission efficiency.
Supporting these top-end processors is faster 2933 Hz RAM with a maximum of 64 GB, PCIe solid-state drives in RAID O and a 17.3-inch 144Hz Full HD display with NVIDIA G-SYNC. The keyboard(which slides forward to improve airflow under load) uses MagTek mechanical switches for the WASD keys which can be easily swapped out and customised with Predator Sense app. The keyboard, of course, has per-key RGB backlighting and anti-ghosting.
There is no local pricing or release date for the Predator Helios 700 at this time.
Predator Helios 300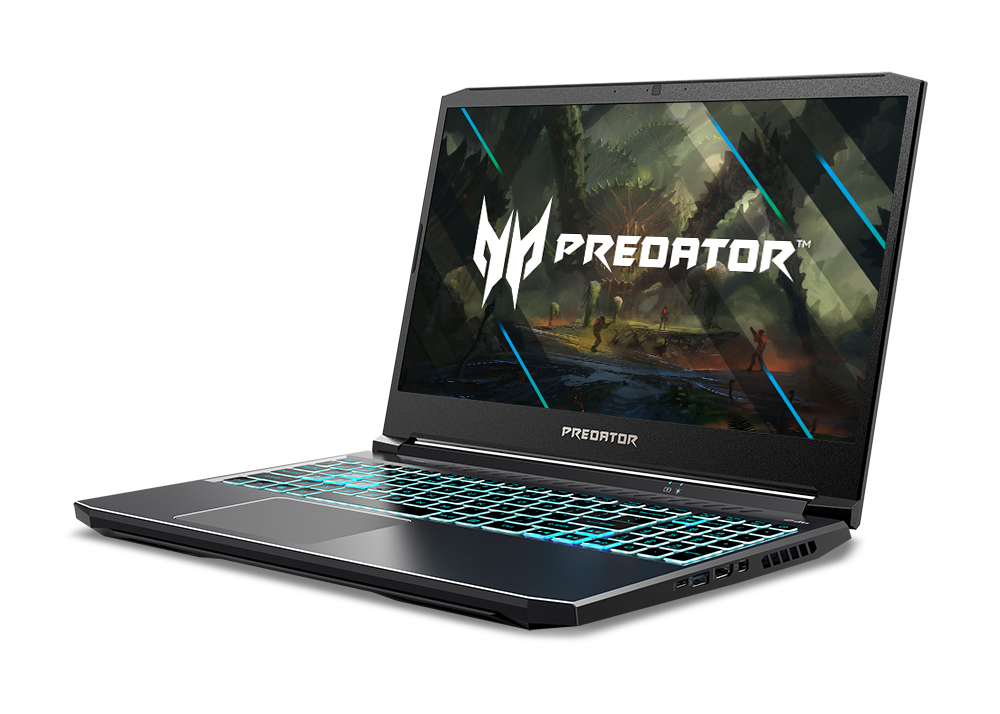 If the Helios 700 is too wild of a laptop for you, then the Helios 300 is the next best thing. The new Helios 300 features the 10th Gen Intel Core H-series processors and overclockable NVIDIA GeForce RTX 2070 with Max-Q design. This drives a new 240Hz 15.6-inch Full HD IPS display with 3ms overdrive.
Buyers have the option for up to 32 GB of 2933 Mhz DDR4 memory, two PCIe NVMe SSD up to 2 TB in RAID 0 configuration. Acer is also touting the DTS:X Ultra Audio for high-end 360-degree surround sound. You will need a good set of headphones to enjoy spatial audio.
There is no local pricing or release date for the Predator Helios 300 at this time.
Predator Triton 300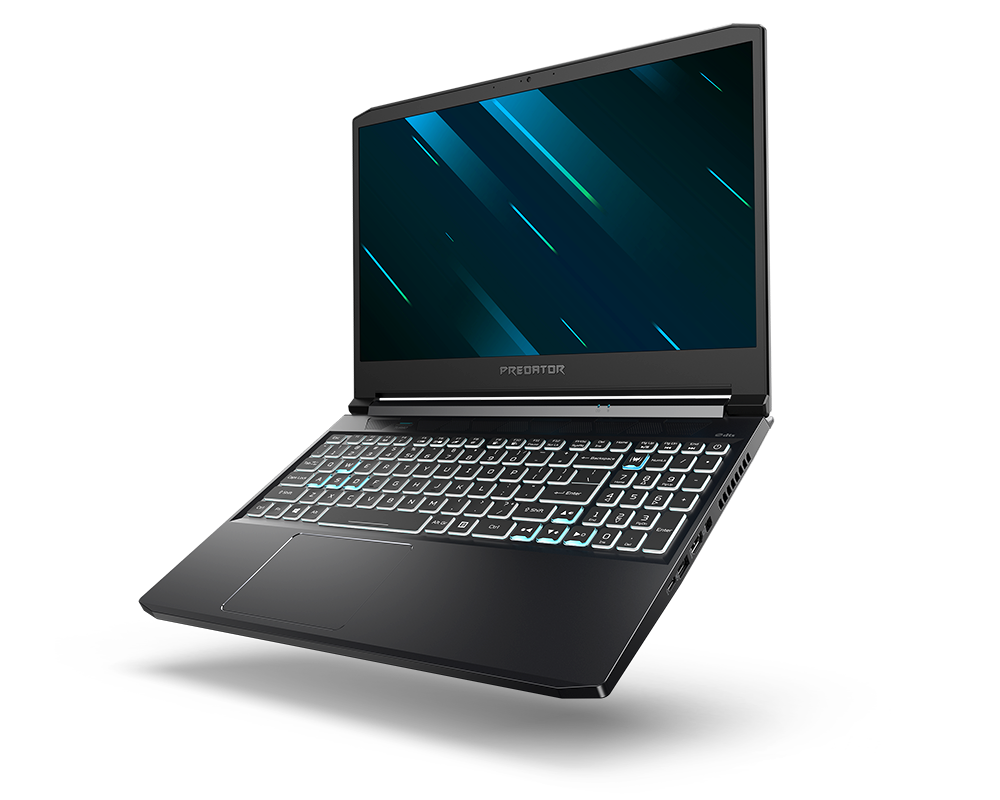 The Predator Triton 300 brings slim and light gaming and content creation power in a lightweight metals chassis that's only 0.78-inches thin and only 2.1Kgs. Like the Helios 300, buyers get 10th Gen Intel Core H-series processors, NVIDIA GeForce RTX 2070 with Max-Q design and 240 Hz display rate.
The display choices are either 15.6-inch or 17.3-inch Full HD IPS with 300 nits of brightness and 100% sRGB colour space for greater colour accuracy. The Triton 300 can have up to three M.2 SSD for a ton of speedy storage space.
The Predator Triton 300 will be available from Harvey Norman starting July.
Nitro 7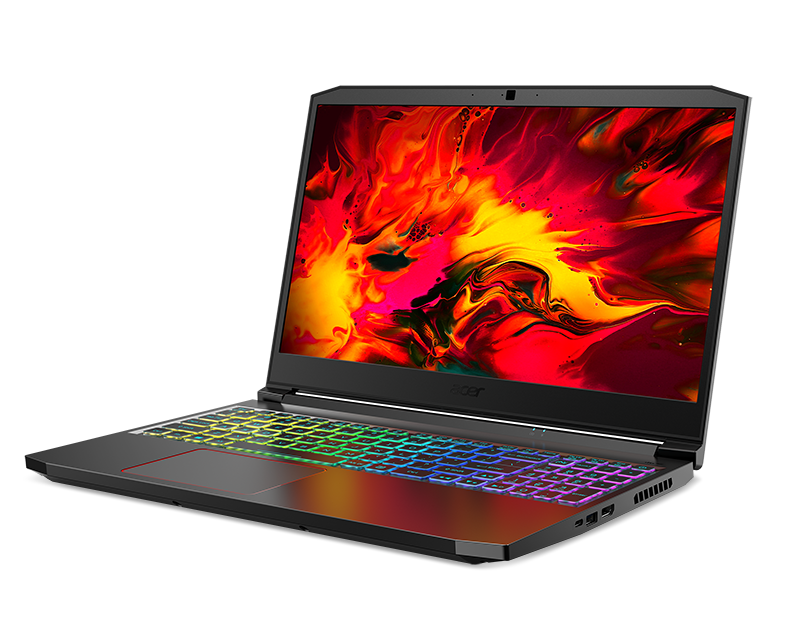 The updated Nitro 7 gaming laptop is a budget offering with the latest Intel Core H-series processors but unlike the Helios and Triton, maxes out at an NVIDIA GeForce RTX 2060. While not the most powerful mobile GPU, it packs enough punch to drive games on the 15.6-inch Full HD at 144 Hz refresh.
The Nitro 7 has a sleek design that's very thin at 0.78-inches but weighs a tad bit heavier than the Triton 300 at 2.5kgs.
There is no local pricing or release date for the Nitro 7 at this time.
Predator Orion 9000 Full-size extreme performance PC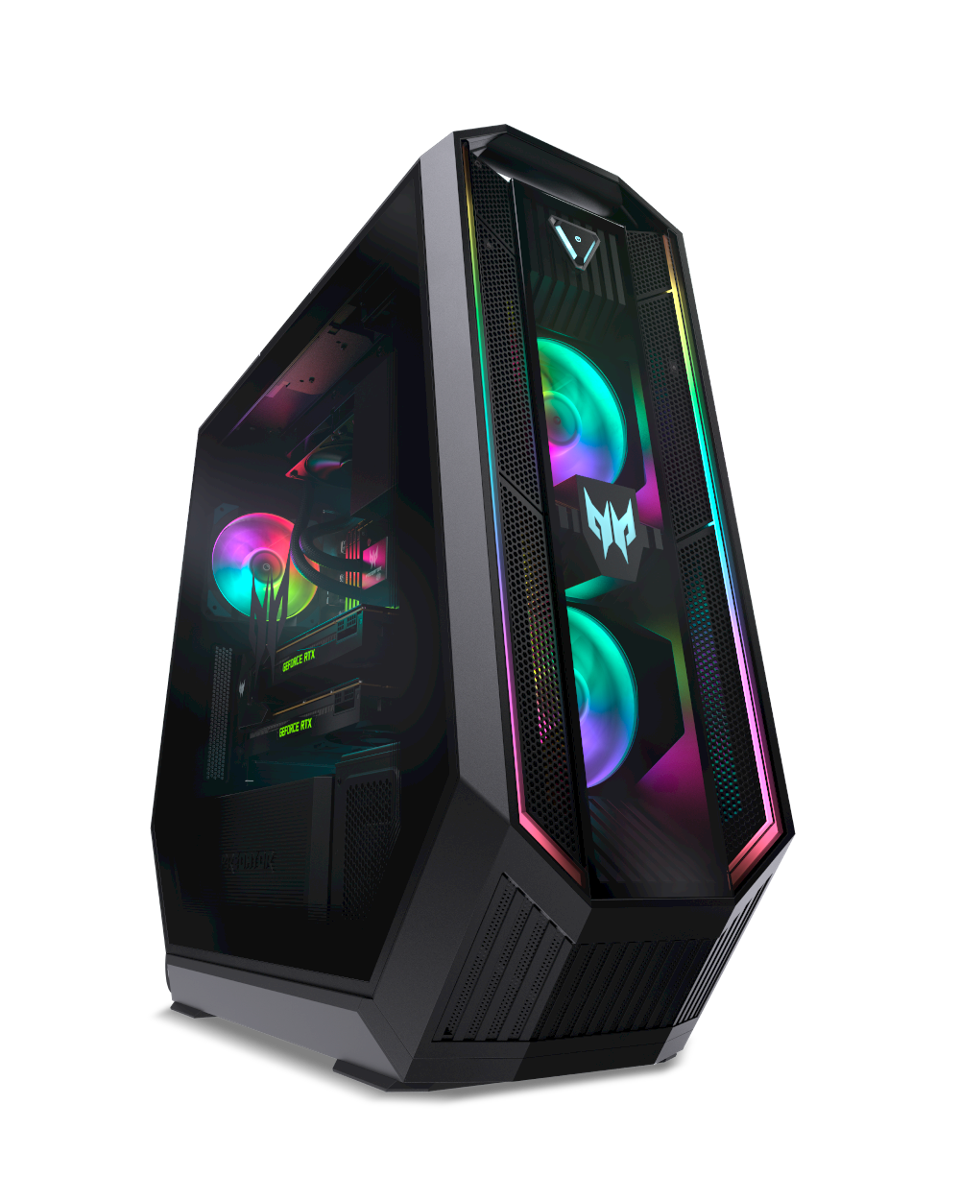 The Orion 9000 is the PC Master race dream; it's designed for extreme performance with advanced cooling while remaining very easy to upgrade. The Orion 9000 can be configured with an Intel Core i9 Extreme Edition processor, two NVIDIA GeForce 2080 Ti in SLI mode. The massive case has space for up to 3.5-inch HDD's and two 2.5-inch SSD's.
To keep things cool, the Orion 9000 uses three 4.7-inch Predator FrostBlade fans which Acer says provide up to 16% more airflow compared to the previous generation. A liquid cooler fan keeps that insane processor running cool at all times.
Speaking of which, the Orion 9000 has one-touch overclocking and of course, the case has a ton of RGB lighting.
Predator Orion 3000 Mid-sized tower
For those who want something more compact, the Orion 3000 comes in a mid-size tower that won't eclipse the sun when it's on your desk. The new Orion 3000 has a tempered glass side panel so you can see the powerful components on the inside. A generous helping of RGB lighting on the case can be customised via the PredatorSense app.
Inside the case are 10th Gen Core i7 processors and GeForce RTX 2070 SUPER so performance is going to be excellent. It also ships with a 1TB PCIe NVMe SSD Windows drive and up to two 3.5-inch hard drives for storage. Acer's FrostBlade fans keep everything cool and are also backlit.
The Predator Orion 3000 goes on sale in Australia in September for a starting price of $2,499.
Nitro 50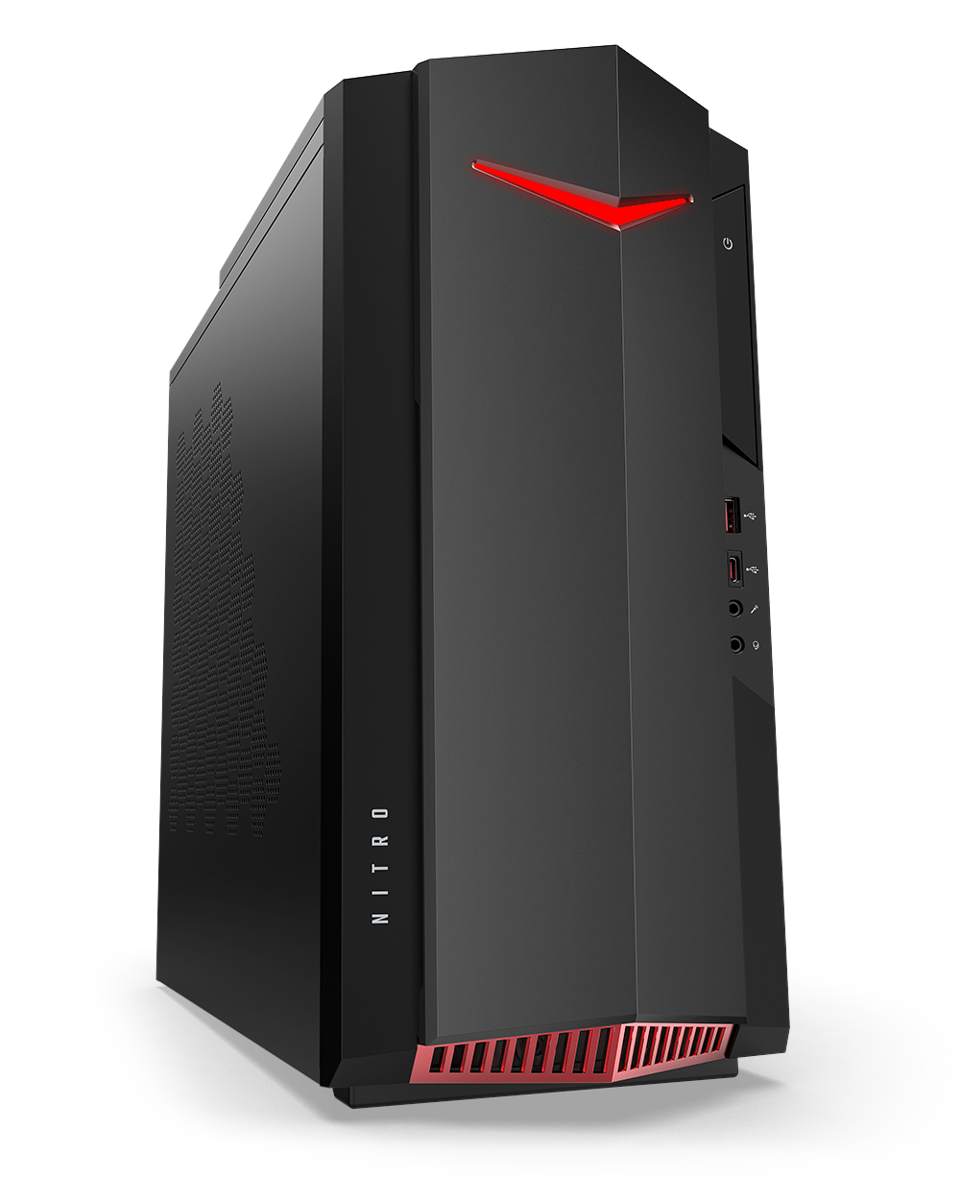 The Nitro 50 series continues to prove that budget doesn't mean cheaping out on performance. The Nitro 50 comes with new Intel 10th Gen Core i7 processors and max out with GeForce RTX 2060 SUPER which should promise excellent 1080p gaming. The Nitro 50's 18l chassis looks stunning with its sharp angles and red LED's that make it look like a Cylon from Battlestar Galactica.
It can accommodate up to 64GB of 2666 Mhz DDR4 memory with 1TB SSD and up to two 3TB HDD's. The best part is that the Nitro 50 will start at a very reasonable $1,599 in Australia come September.