I never got to actually finish Hyrule Warriors on the Wii U. With the re-release on Switch I was pretty excited to play it again.
Hyrule Warriors Definitive Edition is essentially the same hack 'n' slash game as its predecessor but with some great new additions. It contains the story content from both Hyrule Warriors and Hyrule Warriors: Legends.
The power of the Switch means the visuals have been given some improvements as well. Another feature I thought was a great idea was the inclusion of split-screen multiplayer.
A Tale of Souls and Swords…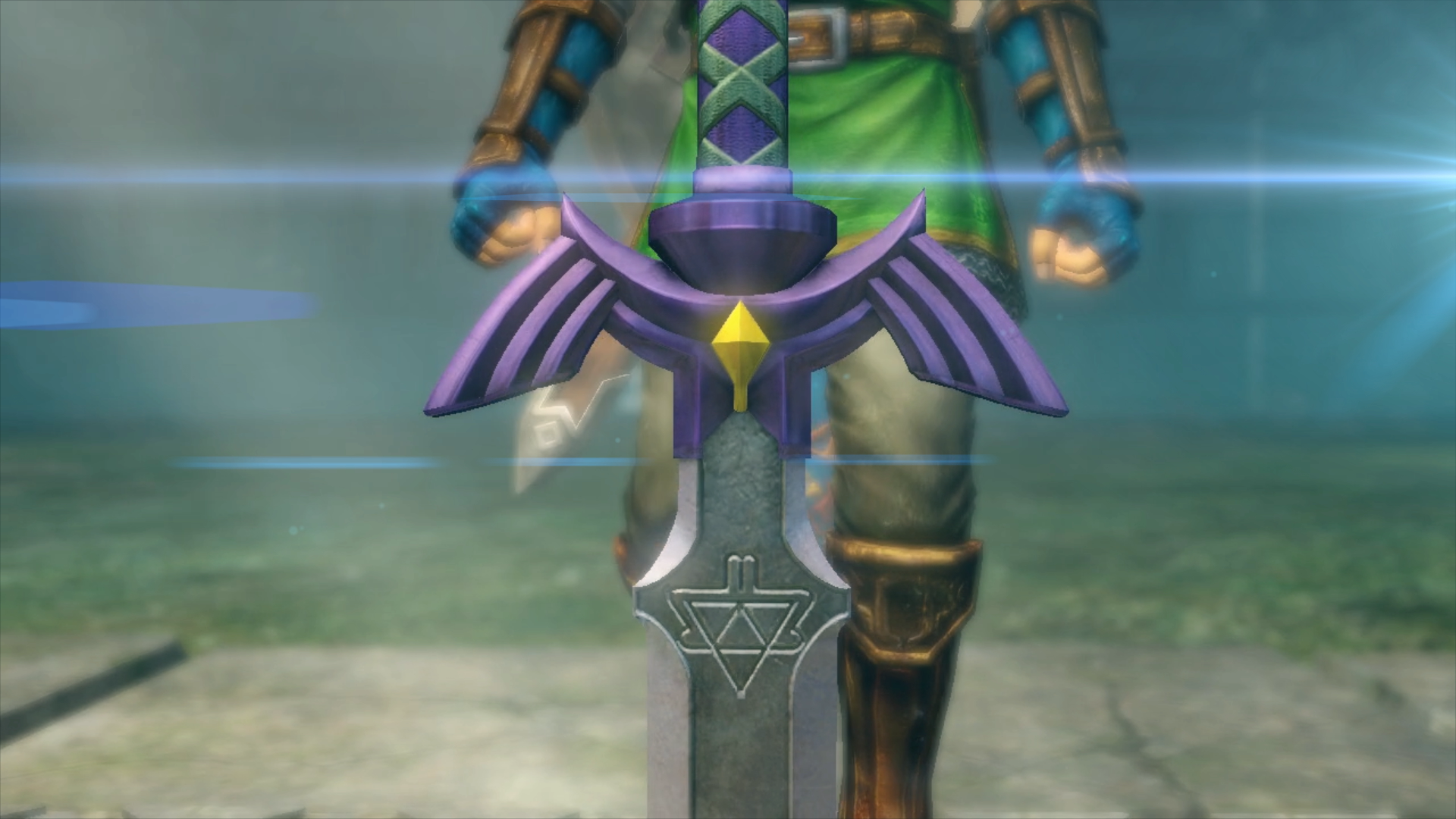 Hyrule Warriors Definitive Edition contains five different game modes in total. The main mode being Legend mode which takes you through a tree of story missions. In these missions, you play and unlock characters as you progress. There's also a mountain of loot to collect along the way.
Legend mode is where I had the most fun. The story brings together multiple characters and timelines for a really great story of its own.
Even though I'd played before, I was worried the gameplay may get a little monotonous. Thankfully that's not the case as it still plays really well. It's very much the same hack 'n' slash fighting of all Warriors titles, but with the added bonus of the Zelda universe.
This includes some puzzle-solving elements and the return of items like the Hookshot. Not only do the items help with puzzles they can be used in battle to get an edge. Progression through the skill trees opens up additional combos and character buffs.
Whenever you get access to a new combo it only seems to drive the gameplay forward more. Mostly, it felt rather satisfying as I was always trying to beat my previous record for the number of enemies defeated in one combo.
Link, he comes to town
I won't discuss much of the story to avoid spoiling anything, though I'm assuming a lot of players have already played through this once before.
For the newcomers, all I'll say is it definitely captures the magic of The Legend of Zelda. It's a really nice mash-up that comes into its own epic tale, despite not being included in the official canon.
The other game modes in Hyrule Warriors Definitive Edition include a free mode, challenge mode, Adventure mode and My Fairy. Free mode allows you to play any character you want in missions you've completed in Legend mode.
I did enjoy running around playing with a team comprised of all the big bads.
Challenge mode gives you three different scenarios which offer their own sets of challenge missions. Battle challenge set you against the hordes with unique completion criteria.
Boss challenge is similar but focuses on boss fights. Ganon's Fury includes harder scaled challenges that you unlock by completing missions from the previous two scenarios.
Comes to save, the Princess Zelda
Adventure mode also returns and with its counterpart My Fairy. In Adventure mode, you'll need to work through a tile grid. Within the grid are battles with items and fairies to find. It's a nice change from the pace of the rest of the modes.
Once you find a fairy you can then interact with and customise it in My fairy mode. Another fun part of the game that can also add the gameplay within adventure mode.
Hyrule Warriors Definitive Edition is a great game for any Legend of Zelda fan. Anyone who's played the previous titles will enjoy the revamp though it's certainly not for everyone. Even so, those who aren't interested may be surprised.
I had heaps of fun with it from start to finish. Especially seeing so much great Legend of Zelda content in one game.
---
Hyrule Warriors Definitive Edition was reviewed on Nintendo Switch using a digital code provided by Nintendo.
PowerUp! Reviews
Slashing hordes with master swords -

8/10

Breath of the Wild skins make a show -

8/10

Legend of Zelda content, what else can I say -

8/10