N8 Esports player Liz Varley, better known as 'N8 Liz', has become the first ever female player to sign for an E-League club. She will represent the Jets alongside Christian "Fweshest" Bartolilo (above), an E-League season 1 competitor who has moved across from Wellington Phoenix.
Varley is one of five players who are members of the N8 FIFA esports team to sign for an E-League club for season two, which includes some E-League season 1 players, as well as other players making their debut.
Some season 1 players managed to secure moves to other E-League clubs, such as Rick Tran moving from Western Sydney Wanders to Adelaide United, others weren't so lucky, either finding themselves as substitutes or not retained at all, including Brisbane Roar's James "iCripsy" Williams, who tweeted last week that he will not return to the E-League for season 2.
N8 Liza FIFA E-League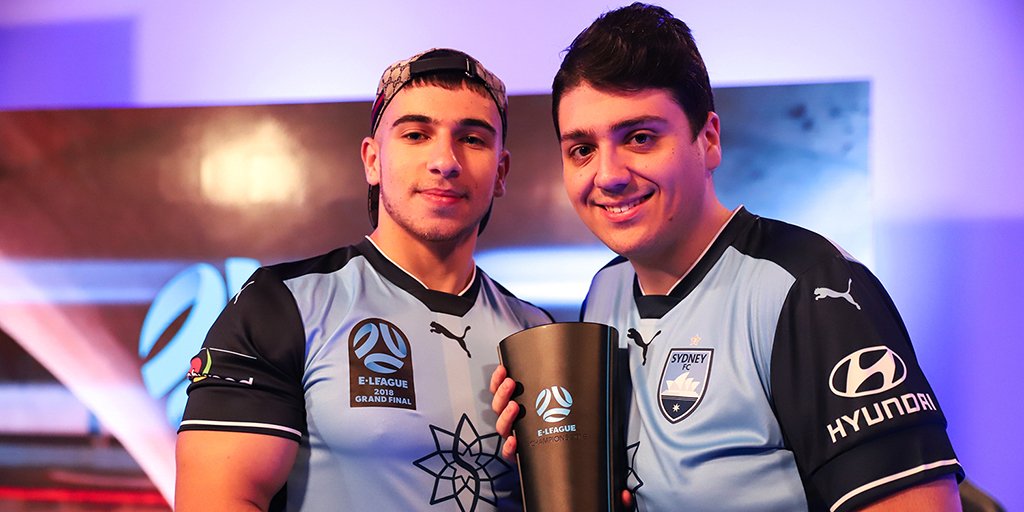 New to the E-League for season 2 was the requirement of a substitution player, who will fill in for either starting player if they are unavailable.
Last season, Mo Zwed filled in for Melbourne Victory's Mitch Austin on a number of occasions, with the professional footballer then undergoing rehabilitation from a knee reconstruction while participating in the tournament.
Such a circumstance will no longer be an issue in season 2, where substitutes can fill in for absent teammates on either console. This will also allow E-League participants to compete in international FIFA competitions during the tournament.
N8 Esports member Justin "Justmanutd12" Josevski was the first draft pick signing, who will be going back to Wellington, this time as a PS4 competitor.
Arguably the biggest move coming through the draft is Peter Saisanas moving from Perth Glory to Melbourne City, pairing up with Marcus Gomes in what is sure to be one of the strongest pairings in the competition.
Reigning champions Sydney FC retained their players from the 2018 campaign, adding Andrew "AZJuve34" Zappacosta as their substitution player via the draft.
Other names to return via the draft include Matthew "Strawhat Camels" Camilleri, representing Central Coast Mariners, Newcastle's Bohdan "BLFIFA" Ling and Adelaide's Zac "vDreamz-Shooter" May-Burgess. All three players will be appearing as substitutes for their respective clubs.
Season 2 of the E-League starts on Thursday, February 21, and will be broadcast live on Twitch and Fox Sports 505.
Draft order:
N8 Justmanutd12 (Wellington)
EpicFlyer010 (Melb Victory, sub)
BLFIFA (Newcastle, sub)
AKP0 (Bris)
StridentCorn (Perth)
vDreamz-Shooter (Adelaide, sub)
Tyrone (Wanderers)
StrawHat Camels (Mariners, sub)
Saisanas (Melb City)
AZJuve34 (Sydney FC, sub)
oCenk (Wellington)
Unknown* (Brisbane, sub)
Zacmac99 (Perth, sub)
Storm Noa (City sub)
D-Ry (Wellington, sub)
Note: Brisbane Roar has yet to confirm its substitute player, with the club to hold a tournament next week to decide.
You can view a replay of the E-League season 2 draft below.